Beach & Forest Tag Along tour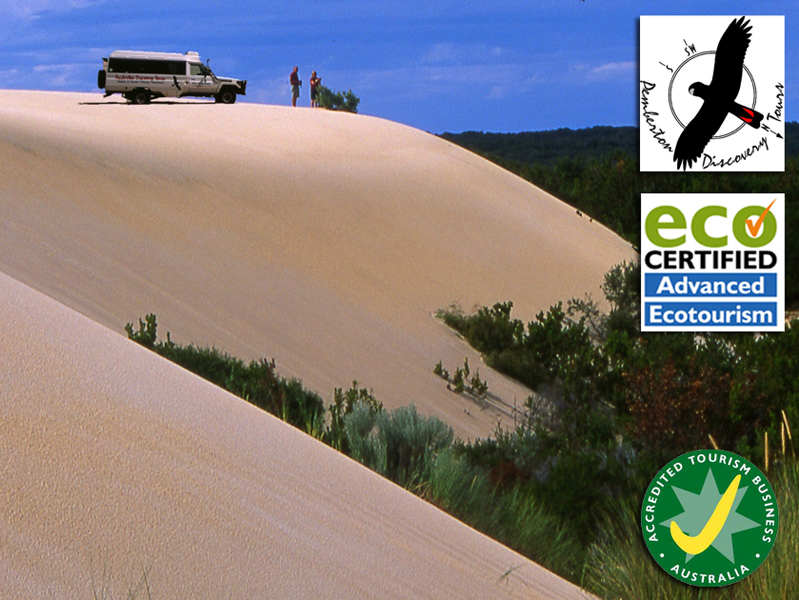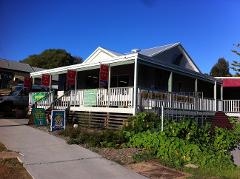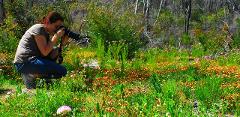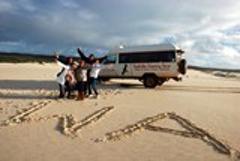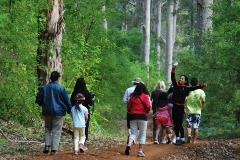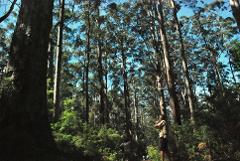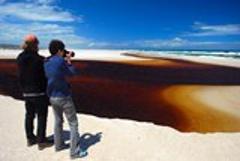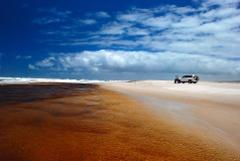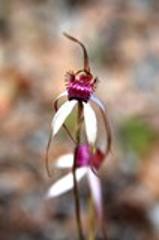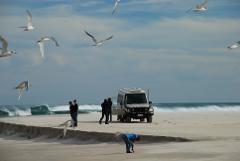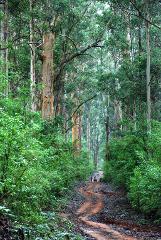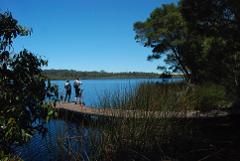 Duration: 4 Hours (approx.)
Location: Pemberton, WA
Product code: BFEA
Detailed Itinerary
- please contact us via email, phone or Facebook if your dates and times do not fit in with the calendar - most times we are able to make changes to suit your itinerary - (the 9am tour is standed unless a 2pm tour (afternoon tea) is arranged.)

Please note this is in your vehicle however the itinerary is the same. You will have less commentary (what we give you over the radio) however when we stop we will have a chance to talk and train. The price includes lunch or afternoon tea and is for either 2 people or a family of up to 4. Extra people are welcome however you do need to click on Extra's to add them (otherwise we will not have enough food for them!)
Depart Pemberton at 9am or 2pm daily and commence an interpretive journey to the Warren National Park with explanations about the farmland vistas viewable from the comfort of your seat. Explore the Warren National Park; discover the old growth giant Karri forest amongst seemingly impenetrable bush trails.
You will experience a diversity of wildlife from Kangaroo's, snakes, emus and forest Red Tailed Black Cockatoo and other bird life unique to this pristine area. River valleys to towering Karri forest, down to the dense coastal forests, Graeme will reveal tales of Aboriginal history, early pioneering settlers and even show some of their early horse drawn trails in the security and comfort of our 4WD.
On entering the D'Entrecasteaux National Park we stop and give your time to stretch your legs on the banks of Dead man's Lake and learn about its history. Make use of the facilities available and take a glimpse at the start of the largest landlocked sand dune system in the Southern Hemisphere.
We traverse the sandy tracks to the giant wall of sand looming above you; it is inevitable, the dunes will swallow the forest. Together we will ascend these dunes and experience the wonder of the Yeagarup sand dune system.
Driving through this pristine dune area, Graeme will stop so you can take in those memorable picture post card views and experience the desire to leave behind footsteps in the sands that will be smoothed away by winds direct from the Great Southern Ocean only a breath away. For the young and young at heart, "Sand Angels" are a must! Help record the movement of the dunes, through a series of photo locations mapped out with the support of the local Department of Environment and Conservation.
On the South side of the dunes, travel through coastal heath with ancient flora with its beautiful mass of wildflowers in season (Sept - Nov). On reaching the Great Southern Ocean you may wish to fly a kite, try your luck at fishing (afternoon tours only) or simply go for a short stroll. The mouth of the Warren River opens and closes, depending on the amazing powerful force of the water flow.
The endangered Hooded Plover and Fairy Tern nests can be seen in these areas. Data is collected during the tours in an effort to further understand these birds. Your help is greatly appreciated.
On returning to the Lake enjoy a delicious blend of local products for lunch or freshly baked cakes for afternoon tea in the peaceful and natural bush setting before your return to civilisation at around 1pm or 6pm.
Graeme and Toni Dearle started Pemberton Discovery Tours in October 1999 and have successfully built up a quality tour guaranteeing a means of access for thousands of people to otherwise inaccessible coastline and the spectacular Yeagarup Dune System. Their other tour products include the Pemberton Wine Tour, Surf Fishing Safari's, Tag along tours as well as a Bibbulmun Track Drop Off service to local points on the track.
Graeme and Toni have completed Safari Guide Training with Graeme also having 20+ years experience in four wheel driving with safety and survival certification under his belt. Colin loves to showcase his homeland - and we all love visiting the D'Entrecasteaux - all our guides work on the same eco principles to ensure they all deliver a quality product to you. Don't be surprised to see Greg our Enviro join us on the tours and feel free to pick his brains!

Currently operating the tours in a modified Toyota Landcruiser Arkana 4WD, enabling seating for up to 13 passengers and a Toyota Landcruiser capable of up to 6. Tours for larger groups are also available.