Black Point Eco Adventure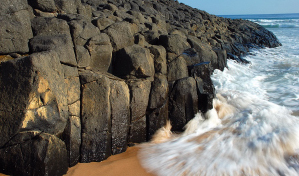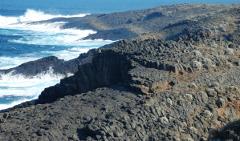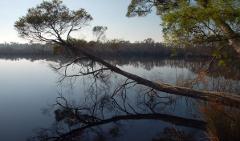 Duration: 7 Hours (approx.)
Product code: BP
This full day off-road Adventure takes you past Pemberton's hidden treasures; visit Lake Jasper, the largest natural fresh water lake in Western Australia, Black Point and the home of the Goblins at Goblin Swamp before returning back to Pemberton in the evening. (Please note the Yeagarup Dunes are visited on our Beach & Forest Eco Adventure - interested in a 2 day 4WD tour - Contact us).

Visit the basalt columns of Black Point. Formed over 135 Million years ago by a volcanic eruption which filled the Perth basin with basalt. As it cooled it forms the hexagonal columns you can see now.
Visit the Goblins - a local secret - this is where the Lord of the Rings SHOULD of been filmed...
Visit Lake Jasper - the largest natural freshwater lake in Western Australia. Fed by the Yarragadee Aquifer, and dammed by the same basalt that forms the columns at Black Point, it has no streams running into or out of its banks.
enjoy morning tea and a picnic Lunch enroute.